International Partners
At Human Resource Centre we offer state of the art products and services from our international partners who we have been representing in India since 1996. We extend excellent local ongoing support, advice, recommendations, training and consultancy.
Insights Learning & Development Ltd.


Insights is a global learning and development organisation working in partnership with some of the most successful companies in the world. They provide a wide range of tools and services which act as a catalyst to help customers achieve transformation at the individual, team and organisational levels. At the heart of their work is the INSIGHTS DISCOVERY model, a system that has impacted thousands of lives – and companies – across the globe.
Some organisations using Insights Discovery are Google, Nike, Boeing, Microsoft, Novanordisc, Air France/KLM, British Petroleum, Merck, Novartis, Phillips, Energizer, Abbot Laboratories, Deutsche Bank, Zimmer and many more.


Pario Innovations
Pario Innovations specialise in the assessment and development of people at work. They offers a Performance Management & Appraisal System, and a Competency Assessment & Role Profiling Model, using Pario Professional – a short self reporting tool – which provides a unique glimpse into a persons perceptions, behaviour, motivation and development needs.
Some of Pario's prominent customers are NatWest Bank UK, National Australia Bank, Greggs Plc UK, National Health Scheme UK, London Borough of Richmond UK.


Psytech International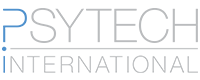 Psytech International is one of the leading developers of psychometric tests and employee assessment software. Psytech publishes a range of questionnaires covering personality, interest and values assessments, aptitude and ability tests for use in occupational selection and assessment, vocational guidance and staff development. They also offer an integrated assessment software which enables users to profile jobs, administer, score and interpret almost any psychometric test.
Some of Psytech's prominent customers are Coca Cola, Adidas, Rolls Royce, Emirates Airlines, British Petroleum, FedEx, Adecco, Unilever, Qantas, Deloitte, British Aerospace and Carlsberg.